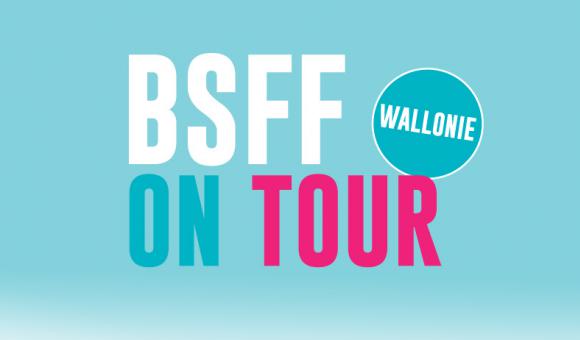 The Brussels Short Film Festival took place from 27 April to 7 May in Brussels and Ixelles. The Brussels Short Film Festival celebrated 20 years of short films that have witnessed the early careers of Bouli Lanners, Abel and Gordon, Cécile de France, Fabrice du Welz, Martine Doyen, Olivier Masset-Depasse, Joachim Lafosse, Omar Sy and so many others. Following this, the Festival is touring Wallonia screening the 2017 winners for everyone to enjoy.
The menu features a very special selection, a delicious blend of award-winning films and firm favourites. A unique opportunity to discover many talents, and their cinematographic worlds and, in various ways, to let them tell you a story.
As part of the tour, the BSFF is stopping on:
Friday 25 August at the M.J. Carpe Diem in Comines (programme to follow)
The short films will include Calamity, Avec Thelma, (Encore) une Séparation, Le Lion et Le Singe, La Convention de Genève, Stille Pas Set, L'Indigestion and Kwek.
The programme features the best of the 2017 festival that will surely be a feast for everyone's eyes. Between award-winning and popular short films, these evenings promise to be rich in discoveries and wonder!