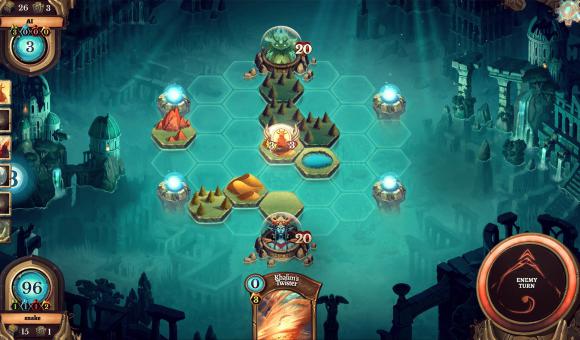 With over 500,000 downloads for its Faeria game, still in beta version (not yet on official release), the Abrakam studio has made a big impression in the world of e-sport and online strategy card games.
The Abrakam studio was created in 2013 and to say the least, it has already made its mark with Faeria, its online strategy card game. Financed with a Kickstarter crowdfunding campaign through which the studio collected $93,000 and public funding of one million euros, Faeria has already passed the 500,000-download mark. For a game that still has not been officially released, the future looks to be off to a promising start.
Abrakam met its first Chinese contacts and literally took off during its first participation on the AWEX (Wallonia Export & Investment Agency) stand at the GDC San Francisco in 2014.
The game's official release is scheduled for March 2017, with the launch (it is already available, but in beta version) of the game on Steam. Today, Abrakam is offering an iOS version of its game reserved for iPad and the Belgian market. The title is set for a global launch on iPhone and Android smartphones before the end of the second quarter 2017.
According to the developers, the game has a solid user-base with between 20 and 25,000 active players. The studio also wants to make Faeria a major game in the field of e-sports, by organising international competitions and providing large cash prizes for players to win.
Linked events