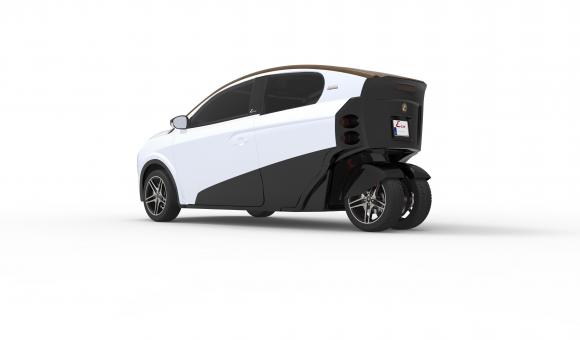 The Motor Show is in full swing at Brussels Expo and it is the Belgian electric car that is one of stars. Based in Liege, ECAR Belgian Green Vehicle is offering a world preview of three different versions of the E-Car 333: a car that is 100% electric and 100% Belgian.
Created by Xavier Van der Stappen and Thierry Deflandre in March 2015, ECAR Belgian Green Vehicle is the leading Belgian electric vehicle manufacturer. It brings together four investors, all involved in renewable energies and/or the mobility sector.
The ECAR has been designed to be very economical and as rational as possible. It comprises organically sourced and recycled materials. ECAR offers affordable prices (from €20,000) according to the level of autonomy required (from 150 to 300 km).
The ECAR is a vehicle for new technology enthusiasts. "We have developed our own electric and electronic circuit in order to completely control our concept and enable its evolution towards truly useful options and customisations, optimising the safety of drivers, passengers and pedestrians", Xavier Van der Stappen, Director of ECAR.
3 models are presented at the Motor Show:
- E333a: a three-seater urban car offering 150 to 300 km of autonomy;
- E332r: a luxury roadster with a leather and linen interior offering 300 km of autonomy;
- E311u: a utilitarian offering a loading capacity of about 1,600 litres, and an autonomy of 150 km.
Initially, production is devoted mainly to local authority and corporate fleets, but, from next year, ECAR will join forces with a manufacturer to prepare mass production. The aim is to reach a production of 500 units by 2020.
Linked events