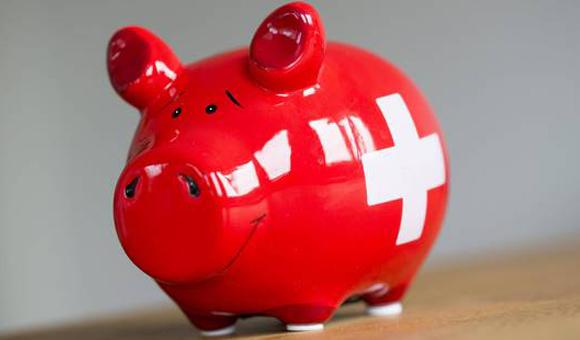 In 2014 AWEX will continue its policy of focussing on an annual "target market" that appears attractive and rich in opportunities for Walloon companies. After south and south-east Brazil in 2013, the Agency's target market in 2014 will be Switzerland.
Switzerland will be the subject of structured action to promote Walloon enterprises' visibility and know-how and Wallonia's potential as fertile soil for foreign investment.
Based on an analysis of the most attractive synergies between Wallonia and Switzerland, AWEX considers that in 2014 it will be of benefit to organise missions in the life science, mechanical engineering, food and agriculture, research, development and innovation, aerospace and information and communication technology sectors as well as missions focussing on the international organisations based in Geneva. In all, no less than twelve foreign trade events and two foreign investment events will be arranged covering this market.
Attracting investors to Wallonia
Switzerland is also an interesting country from the point of view of attracting foreign investors. Of course, this country has major comparative advantages that have attracted many international groups to its territory. Swiss companies – recognised throughout the world – are also very numerous. But today, some of Switzerland's advantages are being called into question and the strength of the franc in relation to the euro is putting pressure on its prices and its competitiveness. Wallonia can position itself as an interesting sub-contracting or logistics partner for groups in Switzerland seeking quality alternatives at competitive prices. A "win-win" solution that could guarantee them continued success, by opting for a part of their development or distribution in our region.
2014 action programme in Switzerland, a target market
In 2014, AWEX is planning a series of promotion and sales prospecting events in the Swiss market focussed on Walloon companies' wishes, in sectors that are considered to be a priority from the point of view of our exports. Walloon enterprises' know-how and Wallonia's potential as fertile soil for foreign investment could also be promoted.
Please find below the outline of this action plan:
| | | | |
| --- | --- | --- | --- |
| ACTIONS | PLACE | DATE | SECTORS |
| Target market launch seminar | Wallonia | 27 January 2014 | Multi-sector |
| Round table on the Swiss food and agriculture industry (processed products) | Wallonia | 27 January 2014 | Food and agriculture |
| Life science mission | Geneva, Lausanne, Zurich, Basel | 31 March 2014 to 04 April 2014 | Life sciences |
| Collective presence at VITAFOODS food and agriculture fair | Geneva | 6-8 May 2014 | Food and agriculture |
| Contact day in the food ingredients sector | Geneva, Lausanne, Vevey | 09 May 2014 | Food and agriculture |
| Invitation to CERN buyers | Brussels | 4-6 June 2014 | Engineering / ICT |
| Invitation to buyers in the food and agriculture sector | Wallonia (Liège) | 15 September 2014 | Food and agriculture |
| Invitation to buyers from UN organisations in the health sector | Brussels | October 2014 | Multi-sector |
| Seminar / R&D and Innovation contact days | To be determined | December 2014 | Research / innovation |
| Mechanical engineering mission | To be determined | 27-29 November 2014 | Engineering / New materials |
Linked events