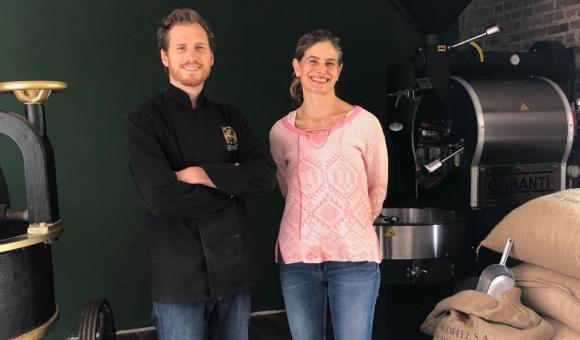 Last August, the Legast chocolate shop made its mark on the international stage by winning first prize at the prestigious "International Chocolate Awards" in Amsterdam. 
The Legast chocolate shop has been one of the best-known addresses in Braine-le-Compte for two generations thanks to its use of traditional methods. Craftsmen are involved in the entire production process, from the bean to the final chocolate. No detail is left to chance, as the chocolate bars are produced from the best Latin American cocoa and from organic sugar cane. Although some chocolate-makers use ready-made chocolate, the Legast chocolatier controls its product chain to perfection. 
With the "Bean-to-Bar" trend growing rapidly, the Gran Nativo Blanco bar was elected best "European plain dark bean-to-bar chocolate bar", winning first prize in the celebrated "European Bean-to-Bar Competition" at the "International Chocolate Awards" in Amsterdam.
This medal will undoubtedly allow the prestigious Walloon chocolate shop to set up abroad, but will first and foremost boost the image of Belgian chocolate.
Linked events