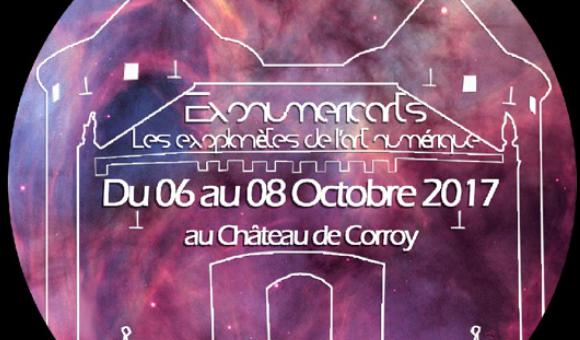 Connecting digital art and medieval architecture, this is the basic aim of the "EXONUMERIC'ARTS" event, an echo between the past and the present with a digital interpretation: an essential element of expression in today's world.
Through an intellectual itinerary that highlights the heritage of our country and the emerging culture of the digital scene, artists invite you to consider the subject through an exploratory meander. With a view to rebuilding links with the ancient tradition of inviting current artists to a castle that is unique for its history, this event will be a bridge between the beauty of the site and the creative force of the artists who exhibit there.
5 original meals in Wallonia with the Generation W chefs!
In the frame of this year's tourism theme "Gourmet Wallonia", here's a great idea for connecting gastronomy and tourism!  The talented Walloon Chefs from Generation W offer five thematic meals served at tourist sites in Wallonia from 16 July to 1 October 2017. Generation W is the culinary hub of Wallonia. It is formed by 22 well-known Walloon Chefs who cook with regional products and who privilege Walloon farmers. 
Discover Walloon tourist sites as you have never seen them before!
Regional produce presented by exceptional Walloon Chefs. Taste six dishes during these walking dinners that showcase regional produce and tourism discoveries. Without a doubt, you will want more!
Registration is compulsory for each meal. Note that the number of places per meal is limited, book yours now!
The five original meals of Gourmet Wallonia: where and when?
On 16 July at Aventure Parc in Wavre
On 6 August at Préhistomuseum in Flémalle
On 10 September at the Automobile Museum in Leuze-en-Hainaut
On 24 September at Château de Bouillon
On 1 October at the Caves of Han-sur-Lesse
For further information about these five meals and to discover the programme and the chefs present, consult the Wallonia Belgium Tourism website now. 
If the association of tourism and gastronomy is of interest to you, do not hesitate to visit the Gourmet Wallonia website to discover the gourmet circuits, brochures, information about our Walloon Chefs and farmers, a programme of events and many recipes but also to discover the thematic routes so that you can learn more about Walloon know-how in the field of wines, spirits and beers.
We are looking forward to welcoming you all!