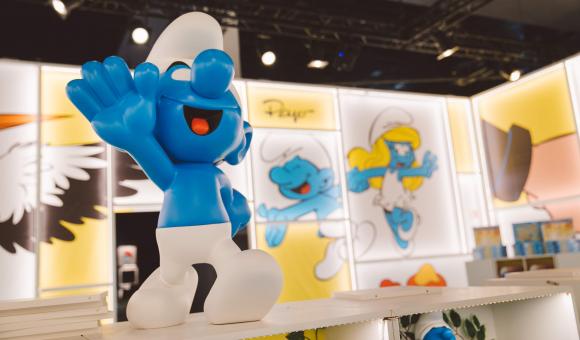 The WAB  - Wallonia and Brussels - magazine dedicates its file to the Smurfs and the spectacular immersive exhibition that celebrates their 60 this year !  
This issue also puts the spotlight on Wallonia's companies rewarded for their excellence on the world stage. 
Some other focuses :
- Jean-Pierre Lutgen, the man behind international jewellery brand Ice-Watch
- Mitral Technologies moves from the US to Liège to work on alternatives to open-heart surgery
- Meet Jackie Daire, multitasking principal of a Brussels international school
- Night of the Choirs: a musical extravaganza in a magical setting
- Jean-Philippe Darcis, master of the macaron, shares the secrets of his success
And the highlights of summer around Wallonia and Bruxelles... Enjoy reading !
If you want to subscribe freely to WAB magazine, please send an email to Marie-Catherine Duchêne (Wallonia Export-Investment Agency) mc.duchene@awex.be