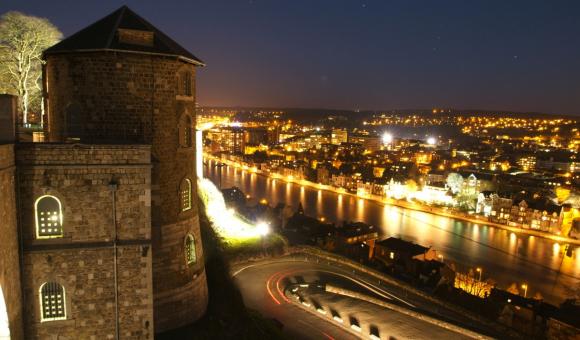 You may feel that time is moving very slowly during the health crisis caused by COVID-19. Why not take this opportunity to get away… from the comfort of your sofa? Wallonia-Belgium Tourism has thought of everything and now, through its blog, it is offering virtual tours of our beautiful Region.
Perhaps you are already used to taking walks through Wallonia to explore its many hidden treasures, or maybe you are not from Wallonia and you want to discover the region's beauty spots. Wallonia-Belgium Tourism is therefore offering virtual visits to seven wonders of the Walloon world. These seven themes offer something for every taste, whether you are tempted by a walk in nature, interested in science, a fan of museums or a lover of architecture.
On the Way of St. James, in Namur
Centuries of masterpieces, in Mariemont
In the streets of Dinant, the jewel of Meuse
The churches of Grez-Doiceau
Gilding and clean lines, in Liège
Notre-Dame collegiate church and its treasures, in Huy
The Aquarium-Museum and its ancient windows
Most of these virtual visits have a corresponding audio guide in French, English or Dutch. So you no longer have an excuse for not discovering the jewels of Wallonia!
And fans of Ludovic Daxhelet, the symbolic Belgian contestant in the programme "Pékin Express", can follow him by watching his videos on the "Discovery" channel and on the WBT website. With his famous good humour, he invites us to discover some of the tourist activities in Wallonia, which will make you want to plan your next trip once lockdown is officially over.
Enjoy your visits!
Photos:
1/ Citadelle de Namur- point de vue  Copyright: WBT-J.L Flémal
2/ Huy - Collégiale Notre-Dame   Copyright: WBT - David Samyn
3/ Parc Mariemont musee arbre  Copyright: WBT - JL Flemal