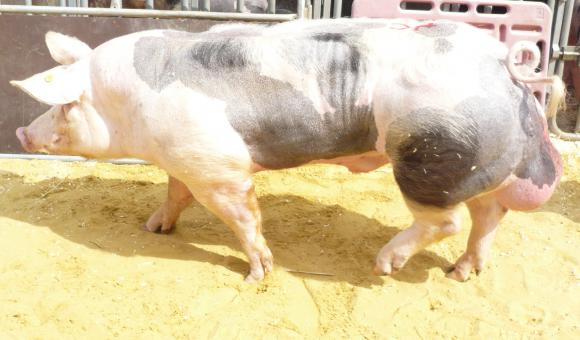 The largest foreign contract in this sector since 2009.
Emerging around 1920 in Walloon Brabant, the pietrain breed of pig is now a valuable export. This white pig with black or red markings is the only breed to produce fat-free meat: its carcass has a muscle/carcass ratio that is the highest of any known breed.
It produces 83% of carcass, 69% of which is lean meat. These qualities give it a unique potential for improving other breeds.
"Stress negative" pietrain is the new name given to pigs produced at Liège University and on the Regional Association for the Promotion of Pietrain Pig's farms.
This pig is completely free from stress and adapts very well to its environment regardless of the climate or type of farming.
Since 1988, the thirty Walloon pietrain breeders have been linked within the regional association for the promotion of this breed (ARPP). Since 2009, this association has collaborated with Vietnam. This country has already placed several orders, but the one that has just been finalised is far and away the largest, since it covers the export of 54 breeding piglets.
A few weeks ago a Vietnamese delegation came to Wallonia, in particular to visit La Hulpe Provincial centre for agriculture and rural affairs. This visit was in the context of the order for these fifty pigs, each specimen of which was carefully chosen by the Asian buyers.
These animals will leave in just a few weeks' time after health tests and the regulatory quarantine.