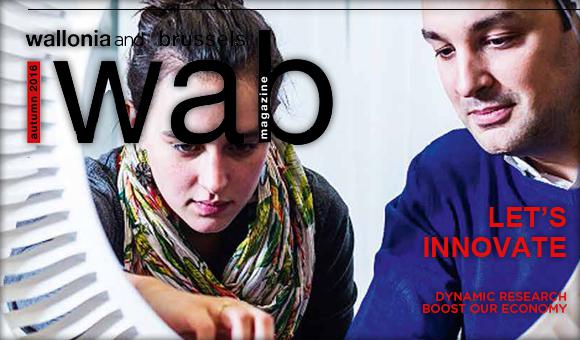 The WAB  - Wallonia and Brussels - magazine dedicates its file to the innovation. Discover how scientists in French-speaking Belgium are fuelling the economy via their innovation.
This new issue also puts the spotlight on :
- Nafissatou Thiam, Belgium's first heptathlon gold medal winner
- BioTurnkey gets pharma products to market faster
- The China's first business incubator in Europe will be located in Louvain-la-Neuve
- A new visitor centre revives the Villers Abbey
- Cooking Lab in Gembloux: the food of the future
- Creative partnerships at Milan Design Week
And do not miss the mouse promoting Wallonia all around the world!
If you want to subscribe freely to WAB magazine, please send an email to Marie-Catherine Duchêne (Wallonia Export-Investment Agency) mc.duchene@awex.be