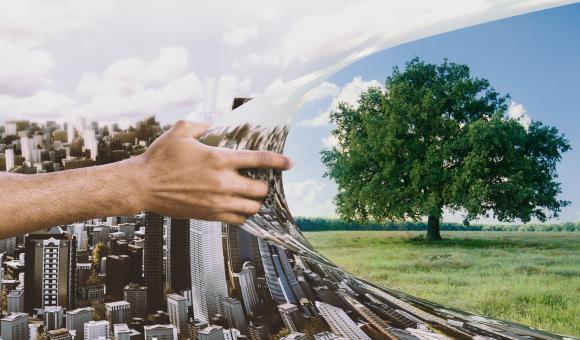 WASABI is the Walloon platform for Innovative Systems in Agriculture and Urban Biodiversity. Unique in Europe, this area of over five hectares on the Gembloux Agro-Bio Tech ULiège campus will help familiarise citizens with new forms of urban and peri-urban agriculture and raise awareness of plant biodiversity. This educational tool at the cutting edge of eco-innovation was opened on 23 September in the presence of His Majesty King Philippe and the Minister of Economy Willy Borsus.
Agriculture today faces major challenges, in terms of both health and the protection of the planet. This green platform, the same colour as its namesake and famous Japanese condiment, aims to provide an eco-innovative and concrete response to issues at the crossroads of the economy, ecology and social issues.
For nearly eight years, bioengineering students and landscape architects from Gembloux Agro-Bio Techs have been fully involved in the design and creation of this platform, with the support of the Green SURF spin-off, which works in the implementation of urban agriculture.  Currently intended for researchers, this research space will soon be extended with a community garden and an educational trail that will form a "social" area, where the public can learn about good practices and other sustainable cultivation techniques.
The site is scheduled to open to the public in the spring of 2021, when visitors will be able to discover four main thematic areas:
Research into biomass production containers and molecules of interest, aquaponics systems, rooftop cultivation, vegetable plots and permaculture mounds.
Green roofs and walls and an adapted management plan for green spaces
Presentation of the diversity of flowering plants or angiosperms, woody and herbaceous plants
Illustration of the integration of multifunctional hydrological management on an urban site
WASABI is unique in Europe and enjoys the support of Europe and Wallonia.
Linked events