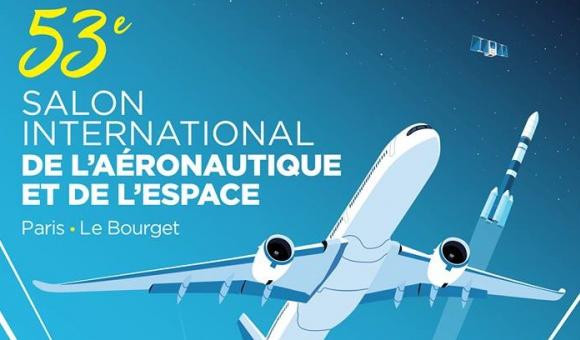 Almost 80 Belgian companies, 54 of them Walloon, attended the 53rd International Paris Air Show in Le Bourget, near Paris. Gathered together at the Belgian Aerospace stand, the Belgian, and particularly Walloon, contingent testified to the diversity and dynamism of the sector in the face of its European and American neighbours.
This is recognition in itself! Between the American, British and French behemoths, Wallonia, which set up on the Belgian Aerospace stand, was the 7th largest delegation (6th if we count its participation at Belgian level) at Le Bourget.
Diversification and dynamism of the sector
The participating Walloon businesses differed greatly in size and came from different places, but they all bore witness to the dynamism and diversity of the sector. In addition to better known businesses such as Sabca, Sonaca and Asco, the delegation was completed by smaller businesses specialising in aeronautics, aerospace and IT. They included ten new participants: Aérodrome de Namur, ALX Systems, Amia Systems, Belgium Engine Center (BEC), Materia Nova, Nolisys, Piron Peintures Industrielles, Sima, Sobelcomp and Vitrociset Belgium.
AWEX organised the participation of the Belgian companies at this biannual trade show, with the support of the Flemish Foreign Trade Agency, FIT (Flanders Investment & Trade), Skywin (Walloon aerospace competitiveness cluster) and the Flemish Aerospace Group (FLAG).  
The Belgian delegation had a shared 1,201.8 m² AWEX-FIT space laid out in the form of islands, and a reception room so that each exhibitor had excellent conditions in which to welcome its prospective clients. 
 A "Belgian Day"
"Belgian Day" took place on Wednesday 19 June. It welcomed the outgoing Federal Minister for the Budget and Scientific Policy, Sophie Wilmes (MR), and her colleague from Mobility, François Bellot (MR), as well as military representatives.
Wallonia was represented by Pierre-Yves Jeholet (MR), the outgoing Minister for Economy, Industry, Research, Innovation, Digitalisation, Employment and Training.
Practical information
From 17/06/2019 to 23/06/2019
Location: Le Bourget Airport - Paris - France
Event website: International Paris Air Show